A1 Roofing Kidderminster Offer Kidderminster With High Quality Slate Roofing To Increase Property Value And Aesthetic Appeal
If you are looking for a way to increase your Kidderminster propertys value and at the same time make it more appealing to the eye, slate roofing can be the solution for you. The slate roofing system has been a top choice for Kidderminster homeowners over the years due to its long lifespan and the classic look it can give to a home. Now A1 Roofing Kidderminster gives you more reason to write your own love story with this remarkable roofing. The A1 Roofing Kidderminster team of expert and professional roofers and customer service staff has been a reliable partner to both property developers and homeowners in Kidderminster for their slate roofing needs. We have over a decade of experience giving quality service to Kidderminster customers, as well as possessing the required licenses and accreditation from the industrys regulating bodies. A1 Roofing Kidderminster guarantee customer satisfaction by using only quality materials and tools, as well as being fully insured for each project we undertake. For the first class quality of our materials and installation work, A1 Roofing Kidderminster offer reasonably priced rates.
Our Guarantee
---
Free site visit and survey
No hidden costs
British standards compliant
Fully Insured
Clean and efficient
Professional workmanship
Your Roof For Life
Our oldest customers would attest to this, saying that A1 Roofing Kidderminster services have the best value for money. Value for money is not just a buzzword with slate roofing as its longevity is well proven. It has a lifespan double those of other roofing materials, remaining fully functional for as long as a century. As such, it is no surprise that their manufacturers have the confidence to give a 100-year guarantee. You will definitely enjoy its benefits for as long as you remain in your Kidderminster property. Its resilience and durability translates to savings over the years in terms of time and money spent on maintenance and repair.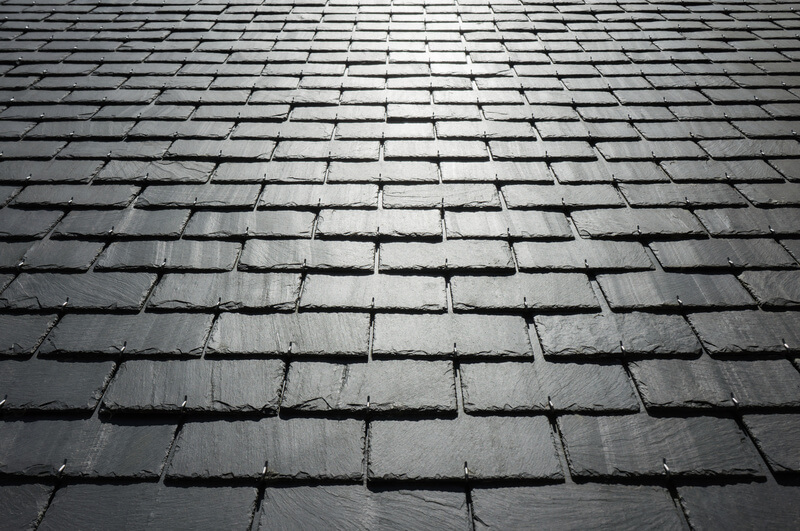 For your comprehensive slate roofing needs in Kidderminster, A1 Roofing Kidderminster customer care representatives are more than willing to assist thru 01562 310038. Theyll be happy to answer all your enquiries and provide you with a free, no obligation quote.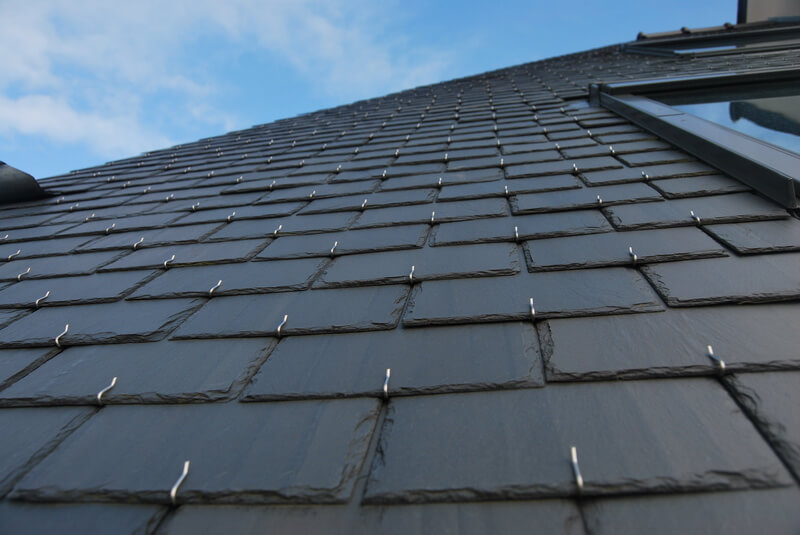 Why Slate Roofing Is The Best Thing You Can Do For Your Home In Kidderminster
People would say that with a slate roof, things can be complicated during installation. While these are valid points to raise, one should also consider that an expert roofing company has the capability to deal with these issues. Once these are taken care of with the top level specialisation and detailed attention of a premier roofing company like A1 Roofing Kidderminster, the numerous benefits of slate over other roofing types will become more evident and remarkable to anyone.
With a slate roofing, a propertys charm is enhanced. A building owner must ensure to hire experts to install this type of roof so that they will complement the building well regardless of its architectural style. Slate roof tiles are available in several colours and textures, which you can also combine to suit your roof design goals. Full customization is possible because the slate shingles can be hand-shaped into a desired thickness or size. Regardless of the age of the property in Kidderminster, slate roofing retains its distinctive appeal.
Do You Need Help ?
Call Us Now On
Top Quality Free Pre-installation Roofing Survey For Kidderminster Residents
Before A1 Roofing Kidderminster install slate roofing on your property, well first undertake a detailed inspection of your current roofing system to help us understand specific details of your slate roofing needs. This is the best way for A1 Roofing Kidderminster to bring out the aesthetic qualities of your home through the help of a new slate roof.
Environmentally- Friendly
Slates natural long lasting quality makes it an eco-friendly roofing choice. Compared to other roofing types that require periodic replacement, this durability means that there is less need for regular replacement and thus minimising construction waste.
Increase In Property Value
By providing various benefits in both form and function, slate roofing increase the value of a Kidderminster property. Give our helpful customer service representatives a call at 01562 310038 today for a free, no obligation quote.
Low Maintenance Toughness
Just like most strong natural stones, slate is fireproof and waterproof. It therefore offers better protection against the elements, as well as in the event of a fire outbreak.
All Types of Roofing Work Undertaken
Do You Need Help ?
Call Us Now On
Quality Slate Roofing Kidderminster From A1 Roofing Kidderminster
There are several slate roofing options available to A1 Roofing Kidderminster customers. A1 Roofing Kidderminster are able to provide lower costs to our customers by recycling slates, which is an eco-friendly option as well. But where A1 Roofing Kidderminster cannot access reclaimed slates due to the high market demands or choice of our customer, we offer the option of buying new slates from trusted and reliable sources from around the world. If you are in urgent need of a slate roofing system for your Kidderminster property, A1 Roofing Kidderminster are here to provide the most effective solution that fits your budget. Call A1 Roofing Kidderminster today on 01562 310038 to get a free, no obligation quote for slate roofing services that give you peace of mind and keep you smiling.